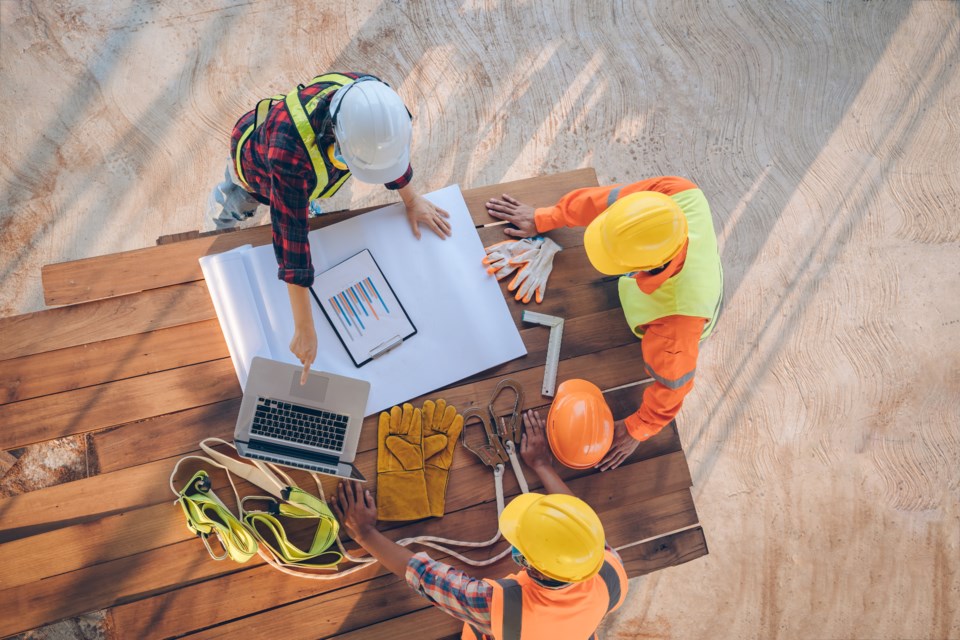 Innovations in the construction industry driven by new technology and sustainability objectives are creating exciting methods of building residential and commercial structures. One method becoming increasingly more commonplace in the construction industry is the use of insulated concrete forms (ICFs), a type of interlocking, modular unit that gets dry stacked and filled with concrete. Nudura ICF has gained popularity for its energy efficiency, fire protection, strength and low carbon footprint and is readily available at Simcoe Building Centre.
 "It's not a new product but it's becoming more of a common business practice for construction," said Tom Robinson, Sales Supervisor at Simcoe Building Centre. "ICF is being used more and more for commercial and industrial buildings because it is easier and quicker to install than the traditional laying of blocks."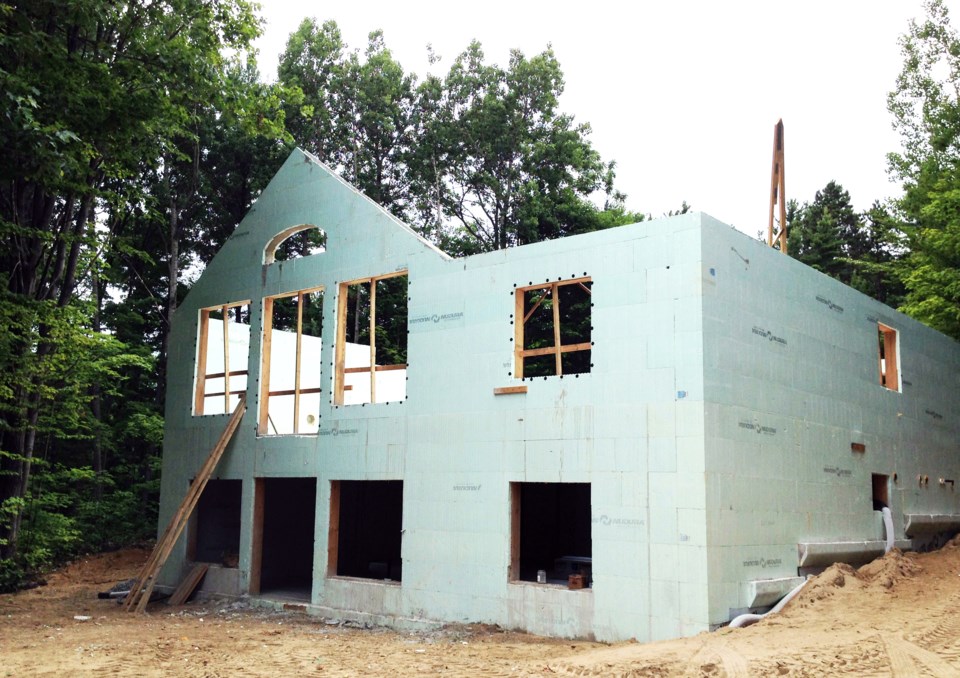 A major benefit of building with ICF is its energy efficiency.
According to Robinson, standard block foundations allow for external cold to transfer through the wall and right into the home. ICFs provide a thermal break from the cold and create a warmer internal environment. "ICF is an upgrade compared to standard foundations," said Robinson. "But, it's definitely more energy efficient, especially if you use it above grade. A lot of builders are doing ICF foundations as well as ICF main walls going right to the roofline. That results in heating and cooling costs that are extremely low."
 The upgrade to an ICF building may seem like a more expensive method but using ICFs eliminates the need for other materials that block foundations require like vapour barriers, insulation and studs. Nudura ICF units are all those products in one. It's also flat packed to save on shipping, it's easier to install for the builder and requires less maintenance over time for the homeowner. With all these cost considerations taken into account, ICFs quickly become a competitive option for new builds.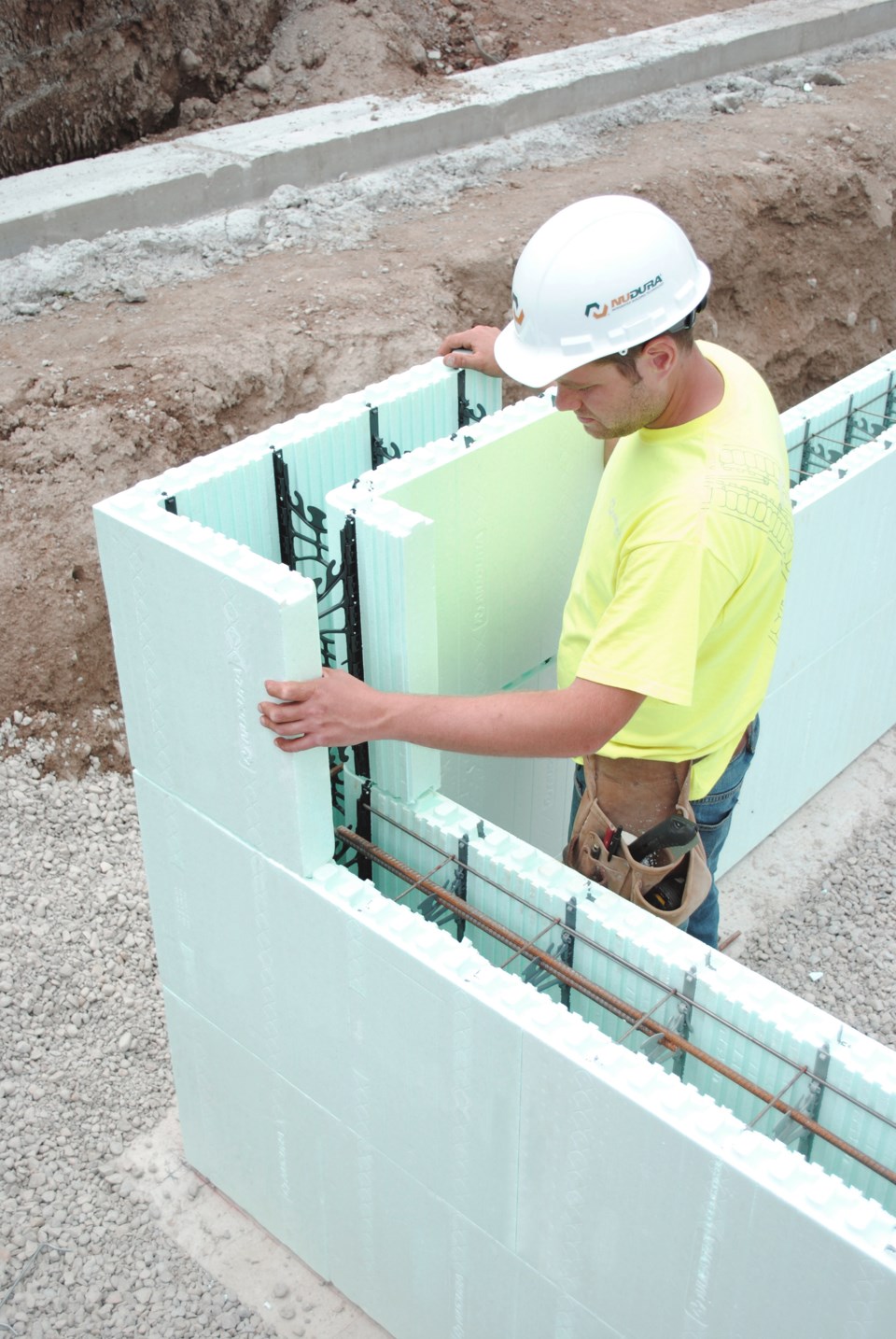 "People are sometimes timid to use the product because it is relatively new to them," said Robinson. And yet others have fully embraced this new technology using it not just for foundations but for above grade construction and even in-ground swimming pools. It is the building method of the future and Simcoe Building Centre hopes to familiarize both contractors and homeowners with all its benefits. With the loosening of Covid-19 restrictions, they hope to resume Nudura ICF in-person training sessions at their stores. In the meantime, if you want to know more, talk to the experts at Simcoe Building Centre, an authorized distributor of Nudura ICF.
Visit Simcoe Building Centre in Barrie at 140 Ferndale Dr. N. or online.